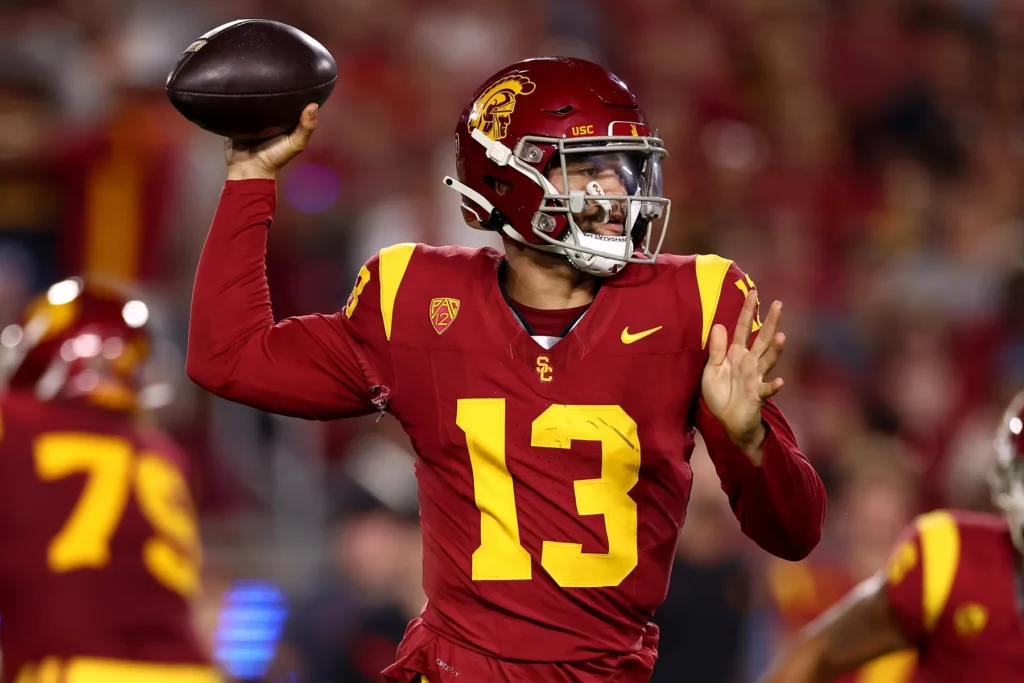 USC Football Score
On Sunday, USC Football coach Lincoln Riley finally made the decision that Trojans fans had been eagerly awaiting all season. After suffering a disappointing 52-42 loss to Washington, their third loss in the past four games, Riley decided to part ways with defensive coordinator Alex Grinch. The Trojans' defense has encountered considerable difficulties under Riley's leadership, grappling with tackling and coverage problems. USC currently ranks No. 109 in yards per play allowed, No. 126 in red zone defense, and No. 132 in plays of 20-plus yards allowed. It's no wonder they have been allowing an average of 42 points per game over their past six matches.
Before joining USC Football, Grinch had performed exceptionally well as Mike Leach's defensive coordinator at Washington State in the Pac-12. However, when Riley brought him to Oklahoma to address their struggling defense, the results were less than stellar. While Grinch did manage to make some improvements, the defense was far from being considered elite. It's worth noting that being an Air Raid defensive coordinator presents its own set of challenges, as we discussed earlier this summer. Many experienced coordinators who have worked in air raid programs believe it's not a coincidence that some of the top statistical defenses in the country are found in Big Ten programs with less impressive offenses, particularly Iowa.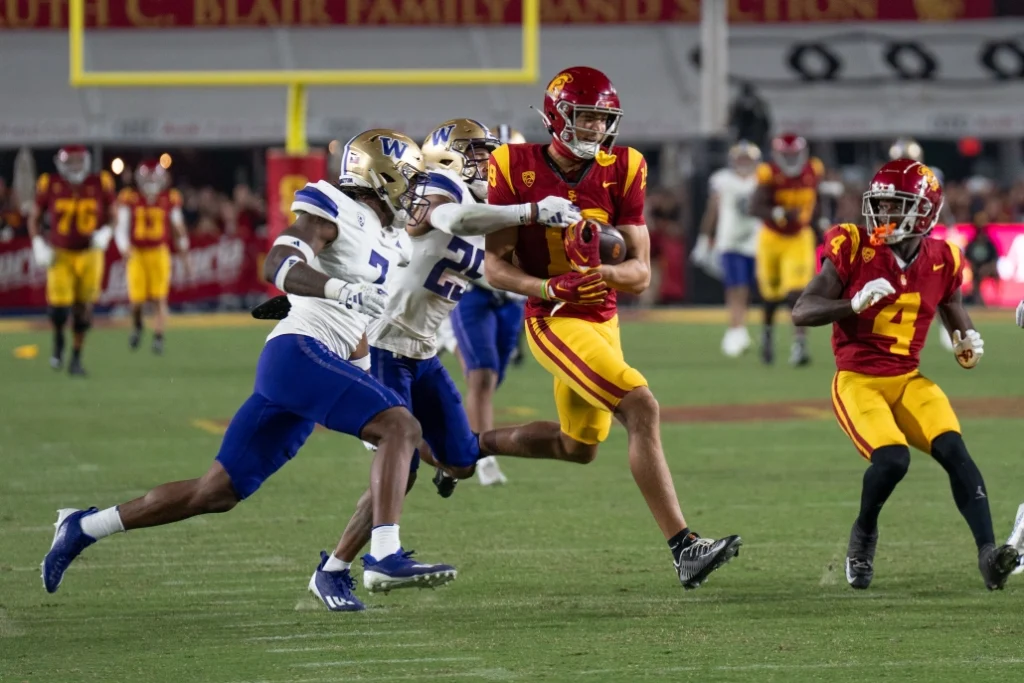 What options does USC have for its upcoming defensive coordinator?
Jim Leonhard is a senior defensive analyst from Illinois.
The potential candidate that USC may consider is a coach who is not currently serving as a defensive coordinator this year. It will be intriguing to see what Leonhard decides to do next. Having excelled in leading the defense at his alma mater, Wisconsin, the former star player did an exceptional job. However, after assuming the role of interim head coach last season, he ultimately joined Bret Bielema's staff at Illinois.
Throughout his career, the 41-year-old has consistently produced top-ranked defenses in both total defense and scoring defense, with four instances of being among the nation's top five and top ten, respectively, at Wisconsin. Additionally, he played a significant role in nurturing numerous talented players. Considering his impressive track record, hiring him would be a significant success for USC, although he would face the challenge of adapting to a vastly different offensive system.
D'Anton Lynn, the defensive coordinator at UCLA, is an exceptional talent in his field.
Riley may consider one possibility, which is located on the other side of town. Lynn, the rookie defensive coordinator of the Bruins, who is 33 years old, has successfully transformed a team that ranked 72nd last year into a defense that now holds the 9th position in the nation.
This remarkable achievement is attributed to the exceptional talent of the defensive front, leading UCLA to lead the Pac-12 in both run defense and sacks while also securing the 6th spot in red zone touchdown defense. Furthermore, the team has allowed the fewest number of plays of 20-plus yards (22) in the Pac-12, which is 40 less than their rivals, the Trojans. Although it remains uncertain whether the Penn State graduate will decide to move, it is undeniable that his reputation has significantly soared since he arrived in Westwood, as he previously served as an assistant in the NFL.
Meet Tony White, the brilliant defensive coordinator from Nebraska.
There's a potential candidate with UCLA ties that USC should consider. During his early coaching days, White, a former Bruins linebacker, received guidance from Rocky Long. He's had an impressive debut season in Lincoln, transforming the Big Ten's 13th-ranked run defense into the second-best unit. The Huskers have also made significant strides in sacks and red zone touchdown percentage defense. Before joining Nebraska, White's defense at Syracuse consistently ranked in the top 25 and the top four of the ACC. He also spent two seasons at Arizona State, where he made notable improvements for the Sun Devils. USC would be wise to explore this option.
To read more posts, Click Here
Live updates of the World Cup 2023 Final between India vs. Australia reveal that Head's century has secured Australia's sixth ODI title, setting a new record.

Buccaneers triumph over Titans with a decisive 20-6 victory in a rapid reaction.
Aaron Rodgers suggests a possible comeback to the Jets following the defeat against the Chargers.

Candidates for the position of USC football defensive coordinator who could potentially replace Alex Grinch are being considered.